Community Library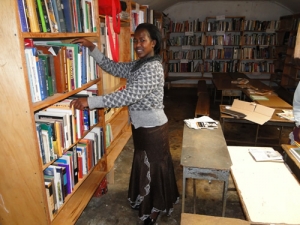 In the year 2003, we embarked on a journey to establish a community library.
First, we renovated an old structure to serve as the library hall.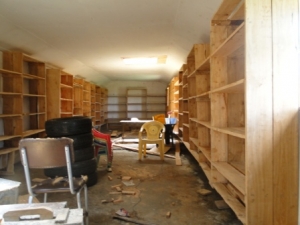 We improvised book-shelves and placed them all around the big hall.
We then asked Archbishop Makarios of Kenya to come and bless the Orthodox community library hall.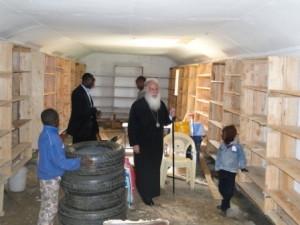 He was impressed by the work done and promised to donate some books to the library.
We talked to several partners and brought more books to the library.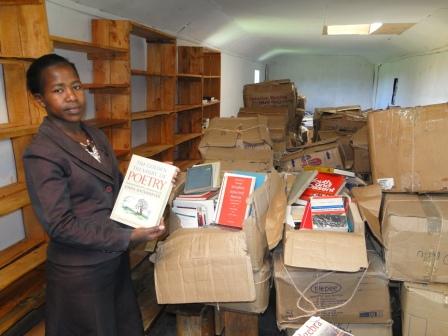 The books were catalogued and placed on the shelves ready for use by children and other community members. We had passed a milestone and the church had indeed established a community library.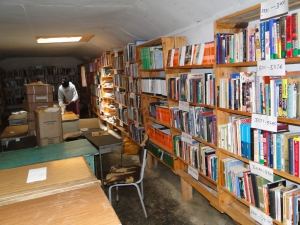 After realizing that there were no books with Orthodox theological teachings, we decided to talk to several friends.
Luckily, the Greek Orthodox Cathedral of the Holy Cross and St. Michael in the UK donated books to the library. We now had books with Orthodox teaching in our library.
And we received the books with thanks giving!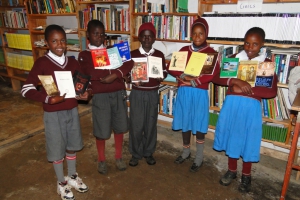 These children are very eager to read but they face a lot of challenges. And your involvement and support is of great importance in driving change in the lives if these children. These children need clothes, a decent shelter and somebody to place a plate of food on their table, and we believe you are among the people who can help put an endearing smile in the faces of these children.