STRATEGIC PLAN 2018 – 2038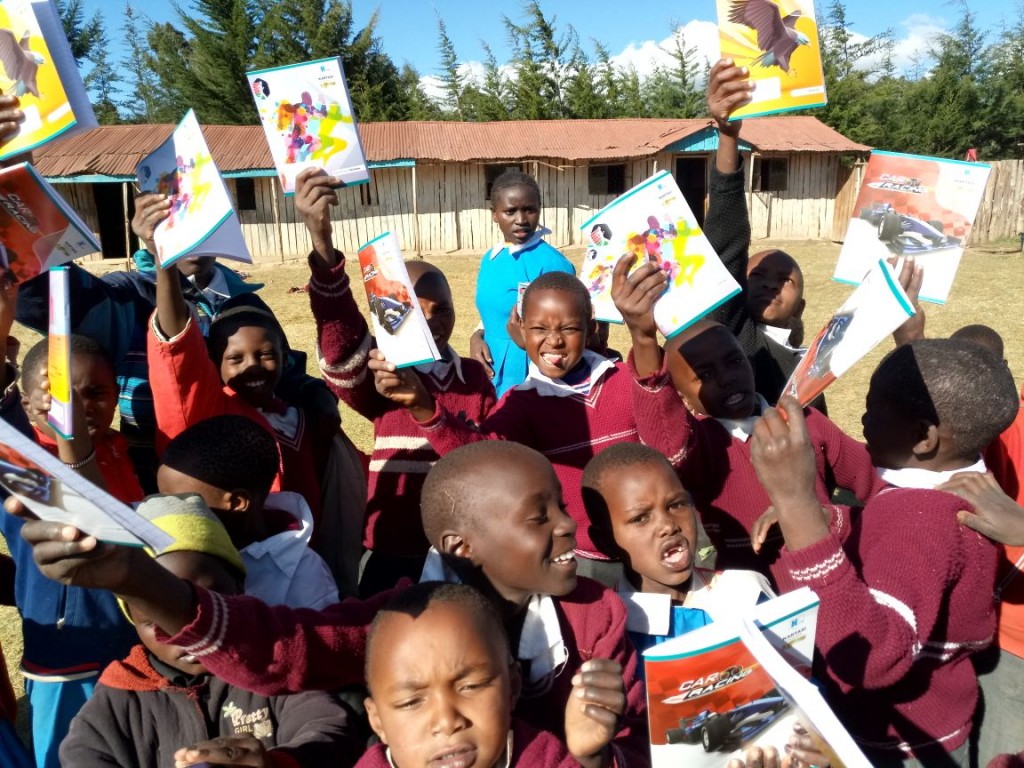 In Kenya, the situation of Orphans and Vulnerable Children (OVCs) is an issue of concern. Currently it is estimated that there are over 2 million Orphans in the country, 47 percent orphaned as a result of HIV and AIDS and many more remain vulnerable due to several other factors. The statistics surrounding the rising population and the immense suffering of these children can be overwhelming. Over 25% of the population lives on less than $1 per day and 12-15% of households in Kenya are headed by an orphan sibling. 700 children are orphaned every day (that is a child every 2 minutes) and 1/3 of these are orphaned due to HIV / AIDS. This means that the number of orphans is set to rise. Traumatized by the death of parents, at times the orphans become antisocial. It has not helped matters that the society seems to have become impervious to their plight. The fact that these children do not have parents predisposes them to exploitation. Orphans are especially a soft target for child traffickers.
In a nation with a rising burden of orphans in the community due to HIV and AIDS and poverty driven diseases, communities are struggling to care for the orphans among them. Although awareness of the plight of orphans is growing, no country, including Kenya has mounted the kind of response that is needed to match the severity of the crisis. The reasons include insufficient knowledge of the magnitude of the problem and the strength (or weakness) of existing coping strategies, lack of clarity on the advantages and disadvantages of possible interventions, limited capacity to implement interventions and scarce resources.
Our Vision is to have a society where children are respected and valued; where all children are cherished and supported; where they enjoy a fulfilling childhood and realize their full potential.
Background Information of St Barnabas Orthodox Orphanage & School
St Barnabas Orthodox Orphanage and School is a Child-Advocacy Ministry that pairs able people with those who have been hit by the wave of poverty. The organization helps the needy children from spiritual, economic, social, and physical poverty to new horizons of hope. Their goal is to enable these needy children to become responsible and fulfilled Kenyan citizens in the future with dignified lives. The undertakings of this organization have grown from modest beginnings when Rev. Father Methodios J.M Kariuki felt compelled to help 13 orphaned kids who were going through straited circumstances in Njabini, Kenya, and I am hopeful that he is going to reach a spectacular height of organizational success in his objections with a focus of giving these children a life of success and dignity. Today, their number has increased tremendously and there are over 400 children who have benefited from this noble project and are now reaping the broad benefits of one man's clear, God-given vision.
St. Barnabas Orthodox  Orphanage & School now assists 175 vulnerable children suffering from spiritual assembly, economic, social and physical poverty. Some live with sick parents and elderly guardians who are physically and sexually abusive, while others are entirely dependent and live with caregivers employed by the mission.
Services provided are food, clothing, shelter, child care, education, health care, catechism, and spiritual guidance.
The strategic plan key Outlines
Outlines the key milestone/landmarks in the growth and development of the Orphanage and school.

Outlines all the programmes to all the stakeholders.

Provides rationale for resource allocation

Helps to avoid duplication.

Helps to simplify service delivery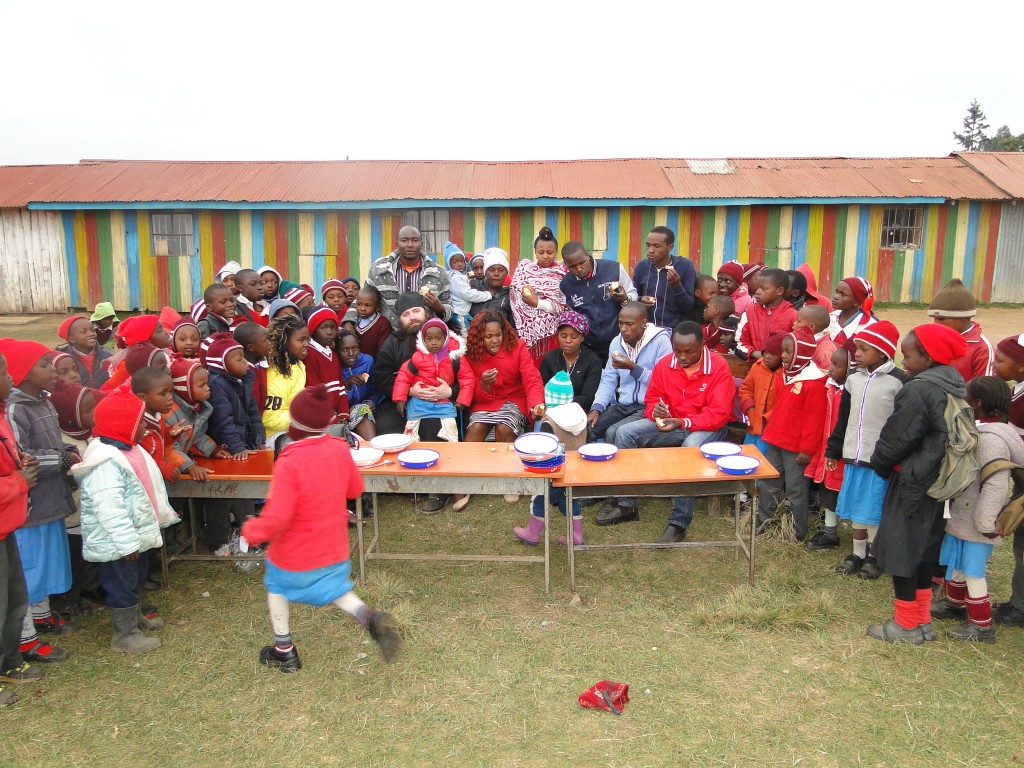 Strategic Plan 2018 – 2038
Vision and Mission
To have a society where children are respected and valued; where all children are cherished and supported; where they enjoy a fulfilling childhood and realize their full potential.
Mission Statement:
To improve the situation of orphaned children by taking care for housing, food, education and health care in a way that meets the level and the needs of the children. St Barnabas Orthodox Orphanage & School will carry out all activities within the framework of an Orthodox Christian approach.
St Barnabas Orthodox Orphanage & School will take in children irrespective their race, tribe and religion.
Programme Objectives
Based on the results in 2010 – 2017 and adhering the vision and mission, the objectives and related plan of activities 2018-2038 are outlined as follows:
Programme 1: St Barnabas Orthodox Orphanage & School
Upholding the quality of the orphanage: St Barnabas Orthodox Orphanage & School and Project expects to improve and sustain the expertise and quality to take care for the 175 in-house children in a professional way. To provide for the services of good quality it is perceived that the number of in- house Children in St Barnabas Orthodox Orphanage & School will not exceed 400. The goals are set for the maximum capacity.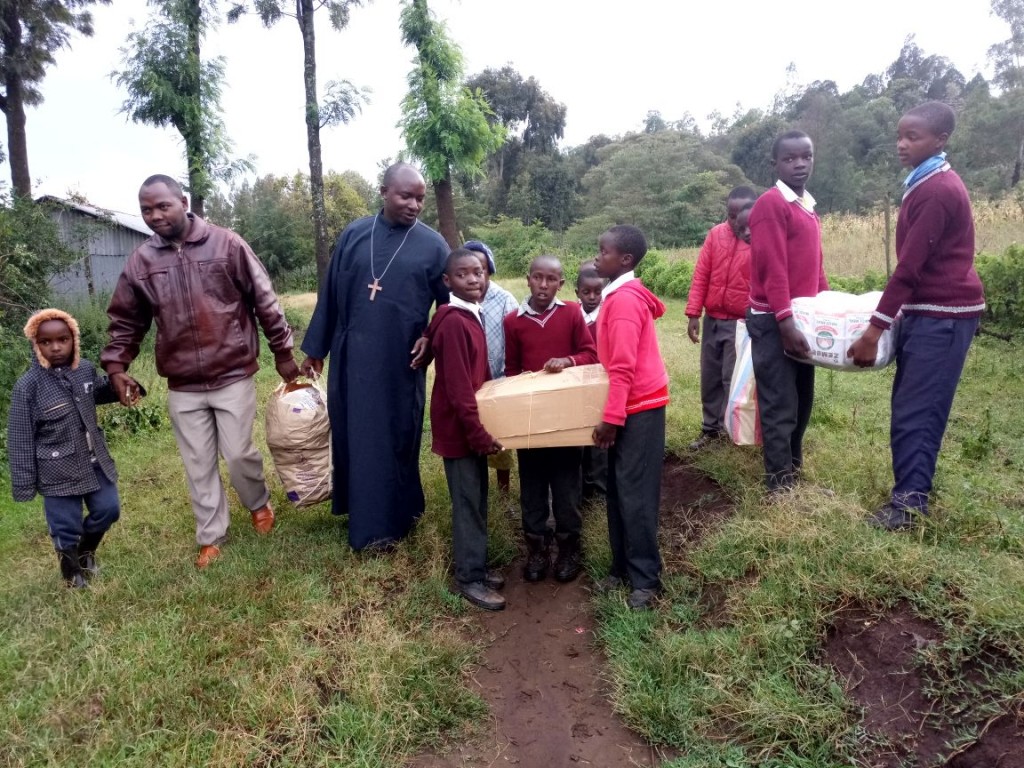 Beyond the age of 18 years old the children of St Barnabas Orthodox Orphanage & School should be part of the adult life in the society where the child originally belongs to. Considering that in Kenya family life is very important we will work on strengthening the re-integration process. By an individual approach of each child we will investigate the possibilities for rejoining the child with relatives. Disengagement from the orphanage should be done in a step by step way. Also the admission by foster parents as a re-integration process shall be considered.
Provision of Education for the in-house children
For all the in-house children, the Mission Center will continue to make efforts to provide at least for primary and secondary education. St Barnabas Orthodox Orphanage & School prefers to send the in-house children t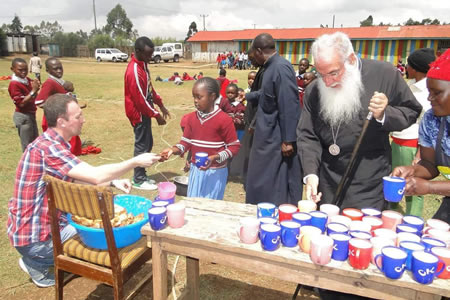 o boarding high schools.
A child sponsoring program will be able to provide for housing, food, school fees, uniforms and materials for each of the children will be continued in coming years. For education purposes we will work on collecting donations on a continuous base.
For those children who are not able to join secondary school the Mission Center will provide for 'tailor made' professional education. In the region there are several well-known technical and industrial trainings institutes where children can be trained as electricians, workers, welders, plumbers, tailors, carpenters, tailors, interiors designers, dressmakers, etc.
Programme 2: St Barnabas Orthodox Orphanage & School Boarding Facility
The St Barnabas Orthodox Orphanage & School Boarding Facility aims to admit pupils from the community in order to provide income through school fees paid by parents who have no financial constraints. By 2028 the boarding facility will start its operation and we expect to accommodate approximately 175 increasing to 400 children with able parents in the next years. The School fees raised will be used to sponsor the needy at St Barnabas Orthodox Orphanage & School.
We expect that the majority of the needy children will move on to an Orthodox Faith high school. This school will be fully sponsored by the Church and offer spiritual guidance to the teenagers.
Financially the school will be independent of the current donations by 2038. To admit also the children of the poor parents the mission center will work on the applicability half and full sponsorship by local and foreign donations on specific conditions.
Building the teaching capacities of the school team
St Barnabas Orthodox Orphanage & School nursery school aims to have qualified teachers with a high commitment, ability to bring knowledge into practice, skills and attitudes. Therefore the Mission Center has set the rule that teachers will study ECD diploma courses.
Diversification curriculum
By integrating playing and learning and adapting to the learning needs of different age groups St Barnabas Orthodox Orphanage & School aims to offer a strong foundation for a positive development of the children. The step to primary school will not be a difficult one.
Strengthening the Management of the school according to good quality standards
From 2019 onwards the management of the school will work on shared responsibilities of the team members. A joint strategic planning will be worked out.
Systematic monitoring of school-and pupils performance will be organized.
Training and capacity building of teachers will be provided for.
An effective link with parents and the community will be organized and planned.
A pedagogical and deductive vision on education will be worked out and propagated.
Enhanced discipline, guidance and counseling services
Availing adequate and relevant learning and teaching resource
More involvement of pupils in co- curricular activities
Programme 3: Community development
A feasibility study will be conducted to identify the opportunities for a realistic and effective empowerment programme in accordance with the needs and desire of the target group being single mothers of St Barnabas Orthodox Orphanage & School children, joined by the guardians of the children of St Barnabas Orthodox Orphanage & School and other community members. In general the main focus themes are:
Women rights and the Kenyan Constitution
Improving Family Life
Spreading the Orthodox Believe among the community
Human Nutrition
Food Science
Hygiene and Healthcare at home
Family Finances
Child Education at home
Home and school relationship
From 2020 empowerment programs will be organized, in later years followed by specific programs for professional development like starting small scale businesses, setting up of money savings systems, etc. An extensive analysis of the needs of community members and a realistic and feasible programming will always be the leading starting point. The mission center will aim for small scale programs only.
Programme 4: Agricultural Activities
St Barnabas Orthodox Orphanage & School plans to start growing crops through irrigation and greenhouses on the new land which we plan to have fully purchased by the end of the year 2025. We also plan to do dairy farming on the same piece of land. Excess Crops and milk products will be sold to generate income towards achieving "Self Sustaining Goal of the Orphanage & School by 2038".
4.4 Organizational Development and structure St Barnabas Orthodox Orphanage & School and Orphanage
Staff capacities:
In order to be able to offer the intended services the mission center will maintain and develop a professional level of the staff. St Barnabas Orthodox Orphanage & School will be pro-active and anticipating the relevant staff expertise and the sustaining relevant organizational tools and an adequate infrastructure like buildings, equipment, transport, furniture. In 2018-2028 the Mission Center will continue to strengthen the staff capacities through relevant training and courses, especially in the field of management, administration and child development and Education.
Financial Planning
St Barnabas Orthodox Orphanage & School foresees to achieve the exploitation goals for the next 10 years at an annual budget of approximately USD 168,659 on long term needs for the Mission Center