IMPROVING ACCESS TO CLEAN WATER FOR ST BARNABAS ORTHODOX ORPHANAGE & SCHOOL AND GITHABAI COMMUNITY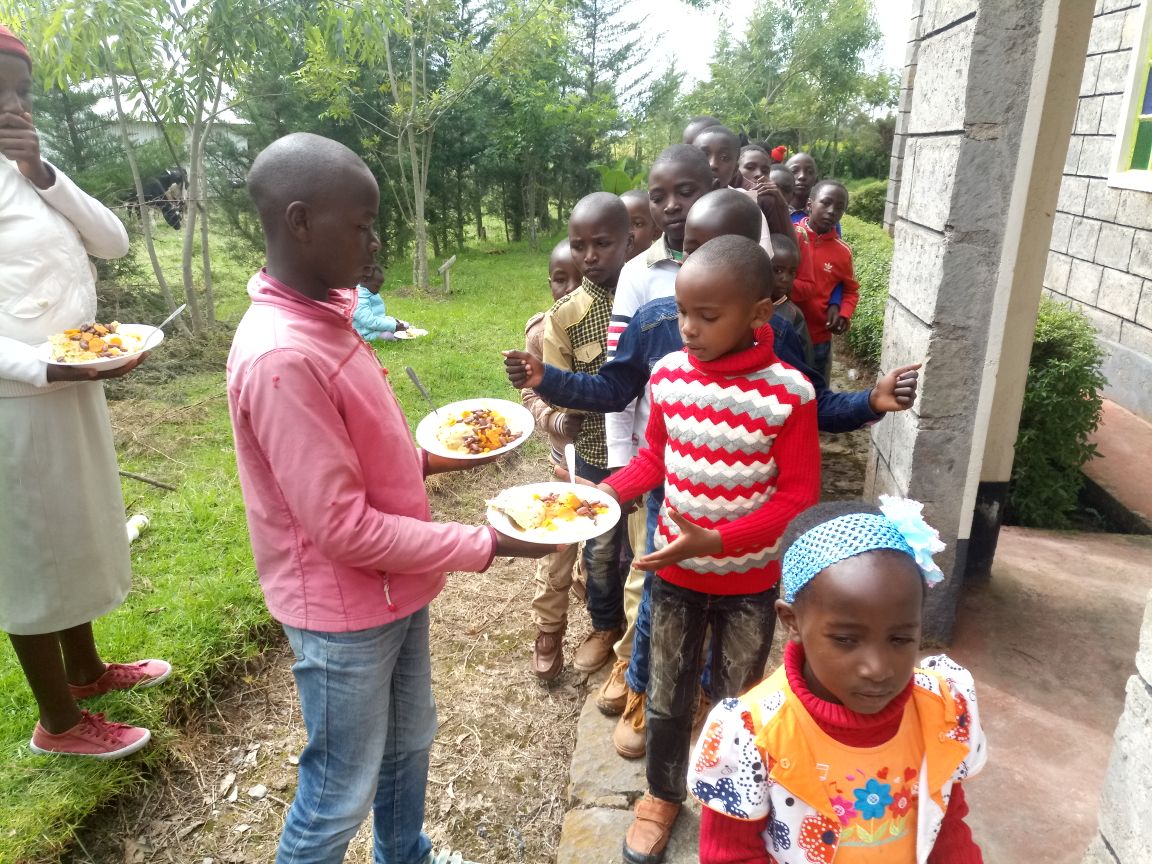 St Barnabas Orthodox Orphanage and School is a Child-Advocacy Ministry that pairs able people with those who have been hit by the wave of poverty. The organization helps the needy children from spiritual, economic, social, and physical poverty to new horizons of hope. Our goal is to enable these needy children to become responsible and fulfilled Kenyan citizens in the future with dignified lives. The undertakings of this Mission have grown from modest beginnings when Rev. Father Methodios J.M Kariuki felt compelled to help 13 orphaned kids who were going through striated circumstances in Njabini, Kenya, and hopefully that he is going to reach a spectacular height of organizational success in his objections with a focus of giving these children a life of success and dignity. Today, their number has increased tremendously and there are over 400 children who have benefited from this noble project and are now reaping the broad benefits of one man's clear, God-given vision.
Project Profile
Title of Project Proposal
Improving Access to Clean Water for St. Barnabas Orthodox Orphanage & School and Githabai Community
Country of Implementation
KENYA
Total Project Budget
USD 32,476
Project Details
Problem Definition
Kenya is a water scarce country and water pollution is very common and thus requires a lot of sanitation to make it fit for human consumption. Surface waters resources cover only 2 per cent of the total surface area. The climate varies from tropical along the Kenyan coast of the Indian Ocean to arid in the interior and two thirds of the country is covered by semi-desert or desert land. Water supply and sanitation in Kenya is characterized by low levels of access, in particular in urban slums and in rural areas, as well as poor service quality in the form of intermittent water supply. Only 9 out of 55 water service providers in Kenya provide continuous water supply. Seasonal and regional water scarcity exacerbates the difficulty to improve water supply mostly in rural areas.
Githabai Rural community where the new facility is located has an estimated population of 8,576 people who suffer from a lack of clean water supply. The community has undergone unheard human miseries due to constant droughts and unreliable rainfalls.
Observation indicates that 2 schools within this area were closed between August 2005 and March 2006 due to lack of water. The only available river in the area is seasonal, an indication that there is no constant water supply. The other option is to travel 12 kilometers away to a seasonal stream, where the task begins of having to collect and transport it back. The community relies on water from shallow wells, which run dry if droughts persist. There are also ponds of stagnant water which are used by both human and animal community. Thus people are generally at the mercy of God since the cleanliness of such waters is not assured.
Project Idea
The project idea is to improve access to clean water for St. Barnabas Orthodox Orphanage & School and the neighboring community through sinking of borehole. We will ensure full participation of experts at different stages of the project. St. Barnabas Orthodox Orphanage & School will provide project committee that will oversee the planning and implementation phases. The Mission Center will get the boreholes drilling company and water pump Supply Company; it will also coordinate the entire project while seeking technical advice from the experts.
Project Implementation
Step I: Preparation
St. Barnabas Orthodox Orphanage & School will facilitate the formation of project committee that shall be composed of the project manager, program coordinator (our mission director), community mobilizer, project financial manager and project evaluator. The project committee will make necessary plans for initialization of the project and the appointed site.
Step II: Ongoing operations
Preparation of tender invitations from interested and eligible firms to sink borehole and supply water pump and other relevant materials; monitoring of project activities
Step III: Evaluation
Carrying out of summative evaluation of the project to find out whether the objectives were met.
Innovation
The project idea taken by St. Barnabas Orthodox Orphanage & School is a replicated one. It has been used in many rural districts of Kenya. Boreholes that use electrical pumps have proved to be efficient than those which use manual pumps. As such, this water project will employ electrical water pump which is efficient, easy to use and sustainable. Water supply and sanitation in Kenya is characterized by low levels of access.
Water is an essential basic need to the entire human race but most are the times that communities in arid and semi-arid areas of Kenya go for days without this essential commodity.  However, the project idea is innovative on the following grounds:
Beneficiary group: The inhabitants of Githabai Area have had share of miseries. They are victims of long dry spells; they at most times face a lot of challenges due to lack of water to grow food crops.
Geographic area: Githabai area lies in the outskirts of Njabini in Nyandarua County of Kenya. It is an area that is characterized by constant droughts and low water table. People keep on wondering from place to place looking for water.
Community Participation
St. Barnabas Orthodox Orphanage & School will involve the community participation in the following ways:
Clearing the project site and digging of animal water reservoir
Educating the community members on safe use of water
Establish Community network that will ensure the sustainability of the project
Results
The benefits of the project lie not only in providing clean water to St. Barnabas Orthodox Orphanage & School but also in the following:
Improving the residents' health standards through provision of clean water
Providing water for livestock
Improving nutrition. The school will be able to practice horticulture farming using water from the borehole. The water will be used to grow vegetables enabling the orphanage and the community to grow crops under greenhouse to get produce throughout the year hence being able to grow food for ourselves as opposed to buying.
Improvement of environment: the borehole water is also intended to be used in watering tree nursery that is meant to provide the mission center with trees. The area which is a semi-arid shall have a new look!
Measurability
St. Barnabas Orthodox Orphanage & School with the help of a group of evaluators will form focus groups that will be used to find out whether the project has been able to serve their need of getting clean water. This will be analyzed qualitatively. A survey to establish the extent to which beneficiaries have been able to access clean water will also be conducted. The data collected shall be analyzed quantitatively.  We will give report to relevant bodies. Strategic plan shall be drawn depending on the recommendations given in the report.
St. Barnabas Orthodox Orphanage & School expects to reach about 2,000 both human and animal communities within a period of 1 year. This number is expected to triple within a period of 2 years. Thus, there is already a foreseen need that the community might need more sources of clean water.

Sustainability
The sustainability of this water project is based on the following:
Contribution from the community members. Water shall be sold to the community at affordable rates currently a 20 litres can of water costs $0.4. We shall sell at $0.05. The amount collected from the sale will help in the maintenance.
Horticulture farming: Barnabas Orthodox Orphanage & School in partnership with school management will train the community on horticulture farming. Money raised from the sales will improve their living standards.
Afforestation program: Barnabas Orthodox Orphanage & School will initiate a tree seedlings nursery. The community will be supplied with these trees for free. The trees planted will help in sustaining the environmental biodiversity.
Water for Animals: This will lead to improved health and productivity of livestock.
Public and private partnership: Barnabas Orthodox Orphanage & School in partnership with both public and private sectors will generate resources to sustain the project.
PROJECT COST
| | |
| --- | --- |
| *Expenses | *Amount (US$) |
| Hydrological Survey | 1,000 |
| Bore Hole Drilling | 18,200 |
| Piping, Pump and Installation | 5,276 |
| Water Tower and Tanks | 6,350 |
| Electrical Installation | 1,450 |
| Other Expenses | 200 |
| TOTAL EXPENSES | 32, 476 |