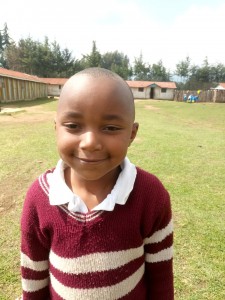 Glory to God, we have our first child sponsors! One of our children, Thomas Nganga, has been sponsored by a couple from Texas who are faithful supporters of St. Barnabas Orphanage and School.
Thomas Nganga is 8 years old and is a 2nd grade pupil. He is an analytical and wise boy. His hobbies are playing football and watching movies.
Sponsoring a child is a monthly commitment that ensures your sponsored child will receive food, clothing, shelter, education, and healthcare. This can make all the difference in a child's life and give them hope for a better, brighter, and more secure future.