"………………..If an alarm clock rings in our room it can awaken you but it cannot drag you out of bed. Whether you get up or go back to sleep depends entirely upon you……………………."
Few people like alarm clocks. They disturb our sleep, and yet, though we dislike being disturbed, we set the alarm. Why? Because each day we have new work to do, new opportunities to possess. And unless we are disturbed we will sleep our chances away. In describing the Transfiguration of Jesus, St. Luke writes, "When they were fully awake, they saw His Glory" (Luke 28). We must be fully awake mentally and spiritually if we are to see and share in God's glory.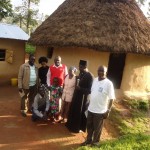 Sometimes Jesus is like a divine alarm clock. He disturbs our conscience. He keeps us from being satisfied in some unsatisfactory life, because He has a better way for us to live. He makes us dissatisfied with the good because He wants us to have the best. He shakes us out of our complacence because He has mountains for us to climb with wider and wider horizons.
What response are we to make to this disturbing Christ? When our Lord awakens us, what are we to do about it? This is the big question. It is not ours to decide whether we shall or shall not be disturbed. He disturbs whether we like it or not. But it is ours to decide what we shall do once we are disturbed. If an alarm clock rings in our room it can awaken you but it cannot drag you out of bed. Whether you get up or go back to sleep depends entirely upon you. All Jesus can do is disturbing us. This He does in a thousand ways. But having done this, He leaves the rest to us.
xxxxxxx
PLEA FOR HELPING LITURGY FOR CHILDREN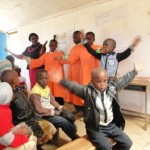 At st Barnabas orthodox Orphanage & School we give children the opportunity to be with the lord each and every day. we celebrate the liturgy with the kids everyday. Its not an easy task especially because there are only 4 families that are Orthodox (and unfortunately they are very poor families). We have 156 children under our care among whom 26 are orthodox and take part in the Holy communion. We look forward to having a bigger percentage converting to the Orthodox faith in the near future. A good number is already in catechism class schedule for baptism  this July. We are in great need of Prosphoros(bread), wine, incense, coal and candles everyday without which the services would not proceed. On top of that the priest needs to travel to the mission center very early in the morning everyday to celebrate the Liturgy. All these translate into a total of $20 a day. Its a great pain to stop the services for the children. We therefore appeal to you who wish to help our mission continue with our prayer duty to come to our rescue by Donating any amount towards this service. In that case, we are looking for 30 persons who are willing to stand with the service by donating $20 a month. Once we get the 30 sponsors we will be assured of the services being celebrated continuously without a break. Please be part and one of the sponsors and click here to DONATE ONLINE VIA PayPal. you can also MAKE AN ONLINE BANK TRANSFER. God bless you.