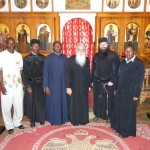 Nairobi 27,July 2016, Father Methodious JM Kariuki, Father Agapios, Father Constantinos and Father Silouan met with His Eminence Archbishop Makarios of Kenya, He stated that he was pleased with the work that we at Orthodox Africa are doing extended his blessing on our ministry.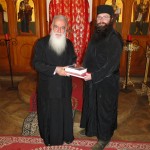 In addition His Eminence presented Father Silouan with a copy of the Gospel written in English and Kiswahili and a number of other books about the mission in Africa.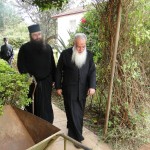 We at Orthodox Africa extend our heartfelt gratitude to His Eminence for his Arch-Pastoral blessings and prayers. Makarios Tillyrides Kenyas
You can also join us in this mission work by donating online here.
you can also select a child to sponsor here