Find out how St. Barnabas Orthodox Mission Kenya is trying to help Children in Nyandarua County, Kenya, and see how you can help
St. Barnabas Orthodox Mission Kenya Education Center – Feeding Program
Our main current plan is to build a school and help children through the system of education through St. Barnabas Orthodox Mission Kenya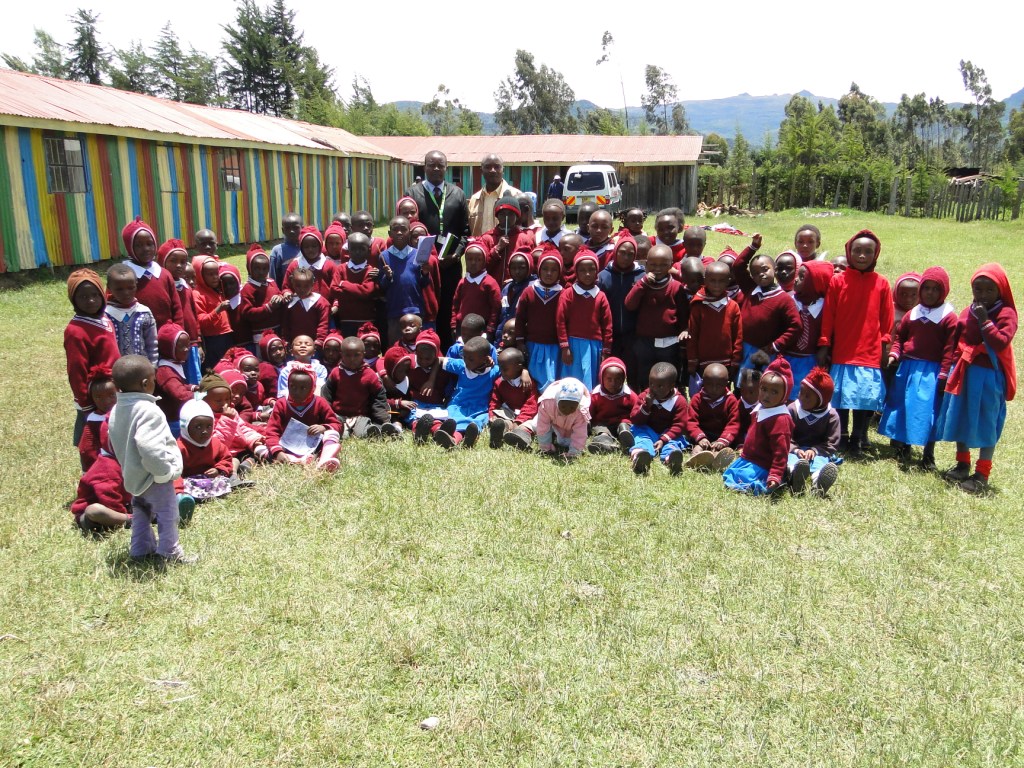 The most powerful way to fight the scourge of HIV/AIDS and poverty across the African continent is through education. You can help enable the future generations develop skills to benefit the entire community. In regard to this, we have built a small school at Njabini, Kenya, and it was funded by small donations from people who took simple actions to make a difference in the lives of these children. Though we would wish you to be part of this objective so that we may expand this school and accommodate more children who stream in from every grid of Kenya.
.
St. Barnabas Orthodox Mission Kenya Education Center
This education centre is situated in Njabini, Kenya, with over 117 children. And our main aim is to build more education centers in poverty-stricken areas in Kenya.
Our main goal is to free children from the edifice of poverty and exploitation as we free young people from the notion that they are powerless to effect and drive positive change around the world.
We inspire young people to develop their perceptions in life and grow into socially conscious individuals with a high momentum of powerful citizenry and become agents of change and positive influencers to their peers around the world.
OUR GOAL
To take care of 117 children at our centre of whom 34 are currently vulnerable.
Sponsoring a child will cost just 30 Euros per month to feed, clothe and educate that very child. Your involvement and support will not only bring new hope to the 117 children who attend our Education centre each day, but also to our entire community.
Be part of us and help keep our noble Mission running
They are the 34 children that I wish to draw your attention to. They live with parents infected with HIV/AIDS and they are all from poor backgrounds. Some of these parents are abusive and a few of these children have already been physically or sexually abused. Other children have been under the care of old guardians who have been unable to take care of them and raise them up in a proper manner.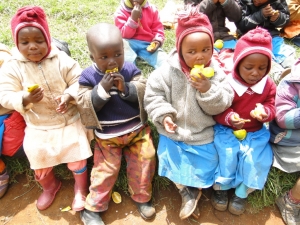 .
These children have been relying on a feeding program that has solely been funded from the Pocket of our Bishop H.E. Archbishop Makarios. And as per now, the Kenyan church is experiencing a whirlwind of financial crisis and challenges, and therefore, the Bishop has not been able to donate even 1 dollar to the feeding program for the last 2 years. With this formidable situation, our community has been strained and almost giving up on the children.
.
.
It's good to note that we the management understand the heavy burden that our Bishop has shouldered for all a long time.
We also understand that he has all the goodwill to assist these children, but he is currently not in a positing to.
On the same, it's good to note that these children were brought on board to our Education center with the full support of the Bishop and therefore every member of the community looks at them as the face of the church in our Mission. Note that apart from the few Orthodox faithful, the rest of the community cannot understand why the church is unable to feed the children.
Urgent need
St. Barnabas Orthodox Mission Education Centre community is urgently appealing to you as a well wisher to extend your kind hand and assist the 117 children with basic necessities like food, shelter, electricity, clothing and education, and a children home where these children can be taken care of at all times. We kindly request your humble donation and sponsorship and assist us facilitate these children with the fundamental needs. We are on the other hand committed to provide these children with education, clothing, monitoring and counseling to shape every aspect of their lives. The mission community at our mission shall also facilitate their movement from their residence to the mission center as we have always done.