Within the Great Rift Valley formation, about an hours drive South of Kenya – Father Methodius can be found caring for the children St. Barnabas Orphanage and School. On any given day, the 175 voices fill the otherwise quiet area. Some of these children have lost one or both parents. All have been affected by poverty. But for all that attend , St. Barnabas offers them hope though education, fellowship, and the Orthodox ministry.
What he cannot offer them is clean drinking water on the property.
Currently, the well is little more than a deep hole filled by rainwater surrounded by a makeshift fence.
On the video above,  Father Methodius demonstrates how they utilize the "well".. He walks over to it and in his cassock kneels on ground, stabilizes himself on the ground to avoid falling in, and dips a white, plastic bucket attached to rope into the water. After several attempt to get the bucket as full as one can, the prize is muddy and contaminated water.
The other option is to travel 12 kilometers away to a stream, where the task begins of having to collect and transport it back. While at least this water is not stagnant, it would not pass as potable here.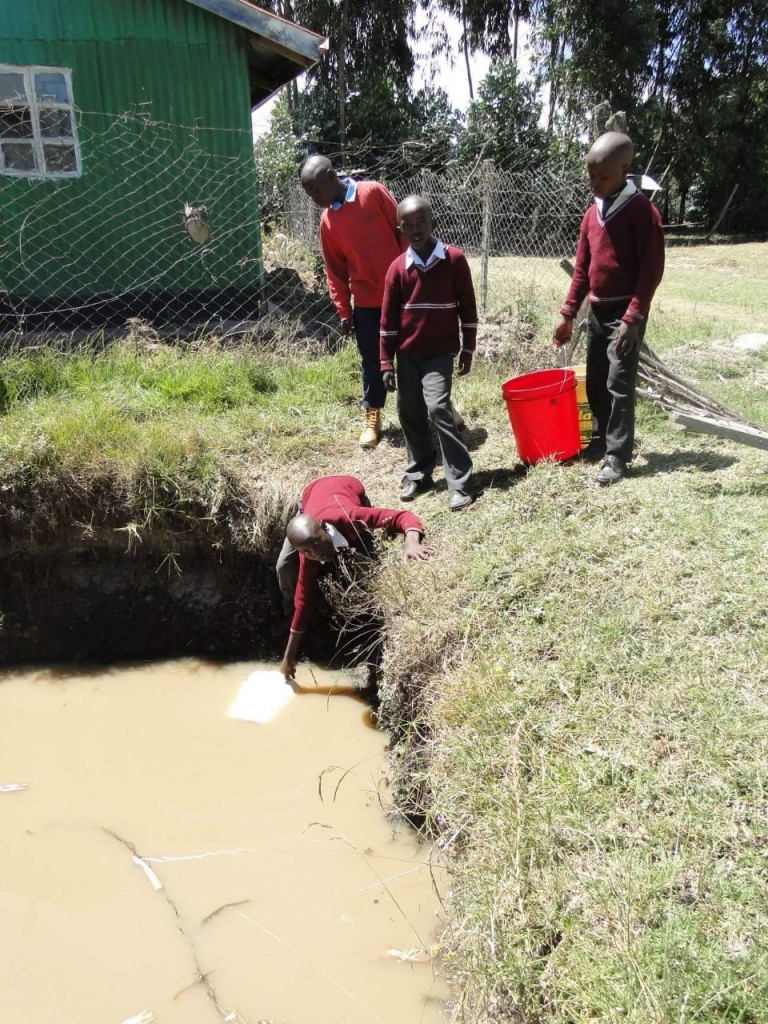 It may be difficult to imagine what not having easy access to clean water might actually feel like as we have access to clean water daily here . However, for these students, far beyond the inconvenience of having to travel to retrieve the water – it translates into a daily struggle far beyond the norms of an average student. It puts them at a higher risk of illnesses and disease due to a lack of clean water in an area where there is a lower chance of getting proper medical attention and care.
The solution is simple enough. A drilled borehole. Pump, wiring, piping and a water tower. While the cost is $30,000, the value it provides in the lives of these children are immeasurable.
In Matthew 25:35, we are reminded of the importance of giving in order to care for one another, for whomever is hungry, thirsty, sick and in need.
"…I was thirsty and you gave me something to drink…"
Please find it within yourself to that give. A donation for the the well is an opportunity to make a real and valued difference for the children of St. Barnabas.
Remember our Lord's words:
"…Truly I tell you, whatever you did for the least of these brothers and sisters of mine, you did for me".
To make any amount of donations follow the link below www.orthodoxmissionkenya.org/get-involved