Life at St Barnabas orphanage and school
We wanted to take an inside look of the life of one orphan at St Barnabas Orphanage & School. We can only imagine the life of Joseph  before, who is now 6 years old. This young Kenyan native boy is part of a group of children who were either left on the streets or abandoned in one way or another. Families just couldn't afford to keep them anymore.
Food is over twice as expensive now since one of the worst droughts hit Africa. There are days where there isn't enough food because of the high prices of food from the severe drought. Now Joseph has concerned people to watch over him and keep him safe. To also provide for him and show him there are people who love him and care for him. One of the things children need most in these situations is structure with both compassion and love. Little Joseph's day includes waking up at 5:00 am in the morning. He then prepares for the day's activities with all the other orphans. He likes the consistency of the morning prayers from 5:45 am to 6:45am and also that they are peaceful. They provide a hope in the future for him, especially now that his needs are starting to be met. They pray together every day that the donations continue to come through and when they do this is very reassuring to Joseph and the others.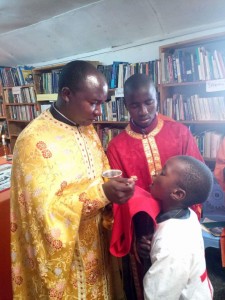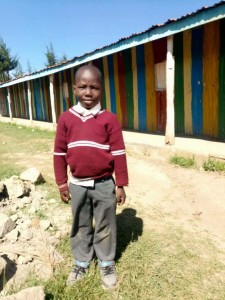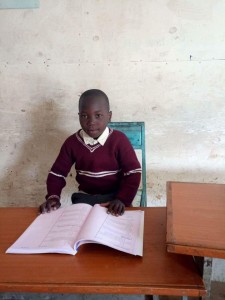 After prayers he feels the belongingness of sharing a cup of tea and a piece of corn meal with all the other orphans. Remedial classes starts at 7:00 am till 8:00 am and he then joins the other children for normal classes. Joseph is in class 1 with 16 other children and there are a total of 176 in the entire school. At 11:00 am they all get a breakfast which consists of porridge and cakes. Some days they get eggs when the needed resources are there. After the breakfast they all continue with normal lessons until 1:00 pm when they take their lunch. They usually have a hot meal prepared in their school kitchen. Afterwards they begin to write questions so they can be answered after school time, at night. Then at 3:00 pm they join with class 2 for reading story time which ends after over an hour. Games time is from 4:15 to 5:20 pm and after this time; those who don't yet live in the orphanage are taken to their guardians where they spend the night.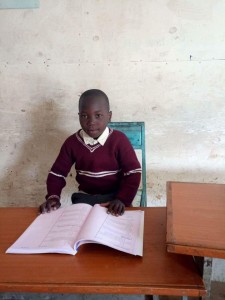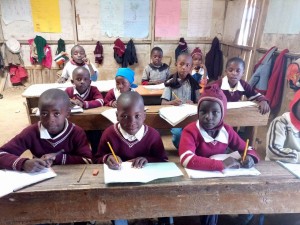 Joseph joins the rest of residents of the orphanage for evening prayers after he takes a shower. At 7:00 pm supper is served and they proceed to study time which last up until their 9:00 pm bedtime. Having this care and attention creates a simple yet profound sense of hope for Joseph and the others. It is only because of the faithful generosity of their benefactors and they pray that others will join in giving of their abundance, so all the other children can join them at the St Barnabas orphanage. Please GIVE to St Barnabas orphanage and school in Kenya at: orthodoxmissionkenya.org/get-involved
By Legacy Icons