Make your own Judgement if it is really a miracle or not!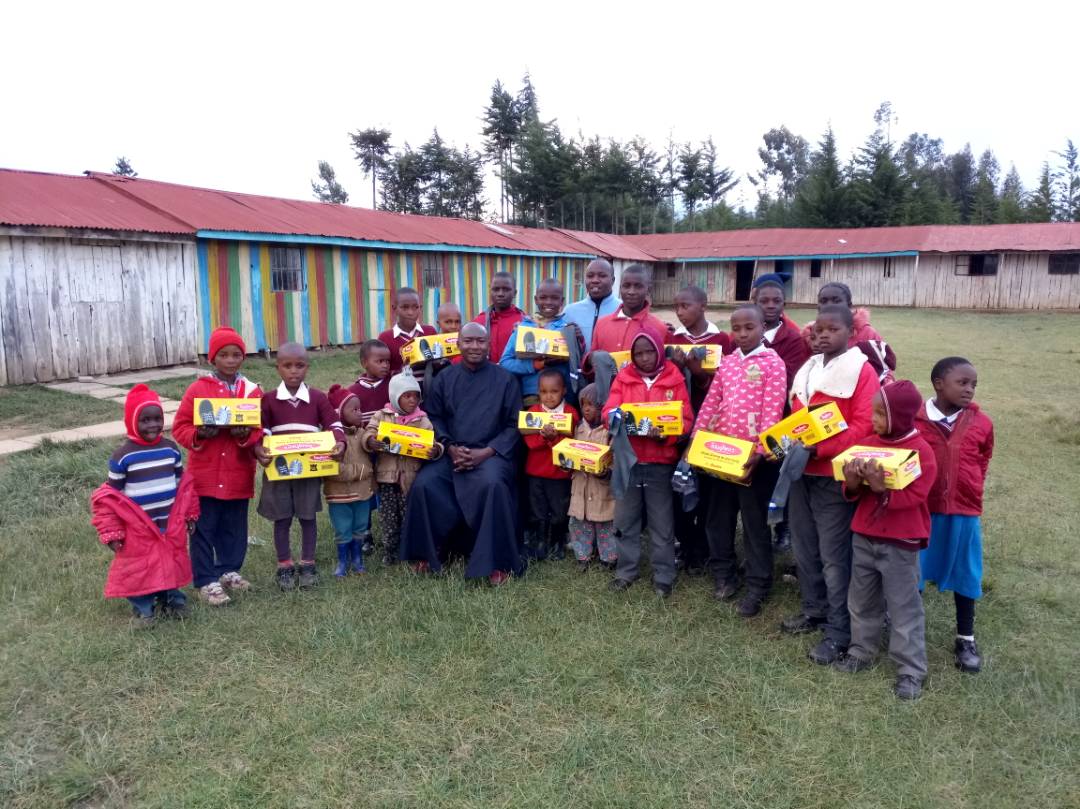 During Fr Siluoan's recent visit to our orphanage and school, the Resident Boys asked him to buy them shoes. Unfortunately, they do not understand that as an Orthodox monk he holds no secular employment, thus has no income. Wisely, he asked them to pray to God asking Him to open a Door for someone to donate some help to buy them shoes. Later in the day Fr. Silouan wrote a plea and put it on his Facebook page about the need.
On Pentecost Sunday I asked the Boys to name a common thing that they wanted us to pray about in the Liturgy. They went out of the church, talked briefly and agreed that we pray for a donation for their shoes. We proceeded to the Liturgy and prayed.
Following the Divine Liturgy as I rested after the work of prayer, I took out my cell phone and began sharing photos from the service. I notice Fr Siluoan was online and greeted him. In his response, he told me someone has been touched by the Resident Boy's plea and prayer enough to donate $300 to purchase shoes for them. That quickly our prayers were answered.
I am not the best in judgement, but to those of little Faith, as well as those strong in Faith, this was a miracle at Pentecost! Though I hesitate to share this news until we buy the shoes, we give Glory to God for His mercy on us and thank the donor who heart He moved.
We have other needs of food, clothing and learning resources at the orphanage and school. Yet, due to the blessed miracle of Pentecost, we have Faith that God will provide. May He move your heart to donate any amount vía PayPal. Follow this link here www.orthodoxmissionkenya.org/donation-details.
you can watch the video as we shared the shoes among 15 children here:
https://www.facebook.com/jmkariukinyandarua/videos/1552074178199238/
Below are photos of the children who received the shoes: